Kleena Blind & Curtain Cleaning Technology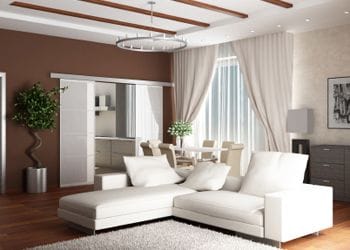 Kleena Blinds and Curtains was first established in 2004 by Michael Bantoft and Lorraine Lawrie. Their goal was to bring new technology to the process of cleaning blinds and curtains. After trialling various systems and conducting extensive research overseas they discovered the process of Ultrasonic curtain cleaning.
Through trial and error they pioneered and perfected a system where Ultrasonics can be used to clean not just blinds but all types of curtains. This was unheard of as up until that time curtains had traditionally been sent to dry cleaners. The dry cleaning process would heat the curtains at high temperatures and use harsh environmentally damaging chemicals. This would damage the fabrics and often shrink them. Not so with the Kleena Ultrasonics process which uses very little chemical and doesn't require high damaging temperature.
Kleena discovered that probably the best Ultrasonic equipment in the World was the Morantz equipment made in the USA. Morantz Ultrasonic's were pioneers in the development of Ultrasonics and have been for more than 40 years. Kleena went on to become the sole distributor for Australia, Australasia and Asia Distributors for the Morantz Ultrasonic equipment.